Introduction
At Advanced Detailing Sofla, we recognize the unique challenges faced by South Florida car owners in protecting their vehicles from the harsh elements of the region. Paint protection film (PPF) is a highly effective solution that helps preserve your car's paint and appearance. In this blog post, we will discuss the different types of paint protection film available, their features, and how they can benefit car owners in South Florida.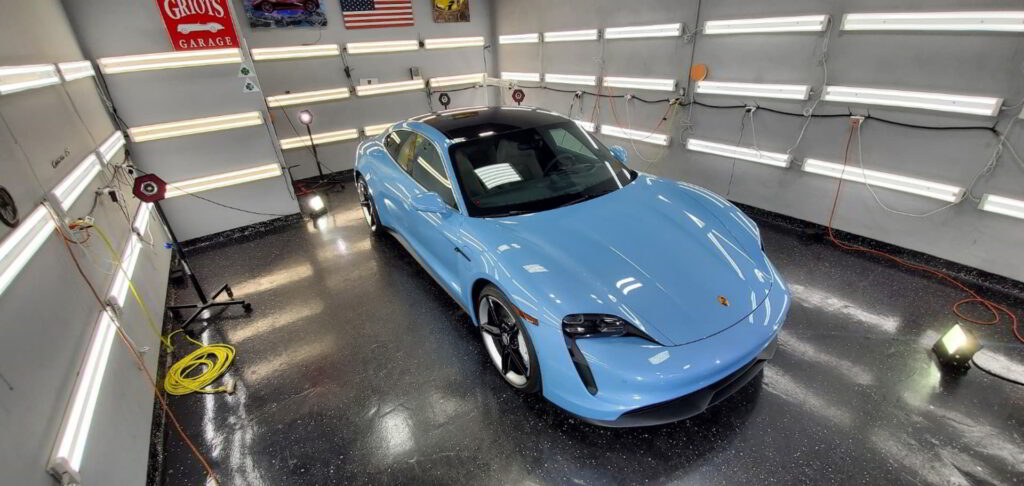 Thermoplastic Polyurethane (TPU) Paint Protection Film
Flexible, durable, and resistant to abrasion, chemicals, and UV rays
Self-healing properties that help remove light scratches and swirl marks
Ideal for South Florida car owners concerned about sun damage, road debris, and environmental contaminants
Polyvinyl Chloride (PVC) Paint Protection Film
Cost-effective option with good durability and protection against scratches and chips
Less flexible and self-healing compared to TPU, but still offers solid defense against daily wear and tear
Suitable for South Florida car owners on a budget who still desire reliable paint protection
Hybrid Paint Protection Film
Combines the best features of TPU and PVC films for optimal performance
Offers flexibility, self-healing properties, and excellent resistance to abrasion and UV rays
Perfect for South Florida car owners who want top-of-the-line protection for their vehicle's paint
Ceramic Coated Paint Protection Film
Integrates the benefits of ceramic coatings, providing added hydrophobic properties and enhanced gloss
Highly resistant to chemicals, UV rays, and environmental contaminants
The ultimate choice for South Florida car owners seeking superior paint protection and an unparalleled finish
Selecting the Right Paint Protection Film for Your South Florida Vehicle
Assess your individual needs and budget to determine the best option for your car
Consult our experienced technicians at Advanced Detailing Sofla for expert advice and recommendations
Consider the specific challenges of South Florida's climate, such as sun exposure, humidity, and coastal conditions, when choosing a PPF
Conclusion
With a range of paint protection film options available, South Florida car owners can find the perfect solution to safeguard their vehicle's paint and appearance. At Advanced Detailing Sofla, our skilled technicians provide top-notch PPF installation services and personalized recommendations to suit your needs. Contact us today to schedule an appointment at one of our convenient South Florida locations, including Boca Raton, Fort Lauderdale, Delray Beach, Coral Springs, and Weston.