See Our Work In Action!
Clients who are looking for the best results should absolutely use our services. If you are strictly looking for the best price, we are not the shop for you.
What We Do
After 20 years of being in business we've built a reputation strictly from word of mouth. We've earned the trust of some of the area's biggest car collectors. Taking care of your prized possessions is our top priority.
Paint Correction
The restoration of paint through the process of buffing (compounding) and polishing. The purpose is to remove as many imperfections from the paint as possible.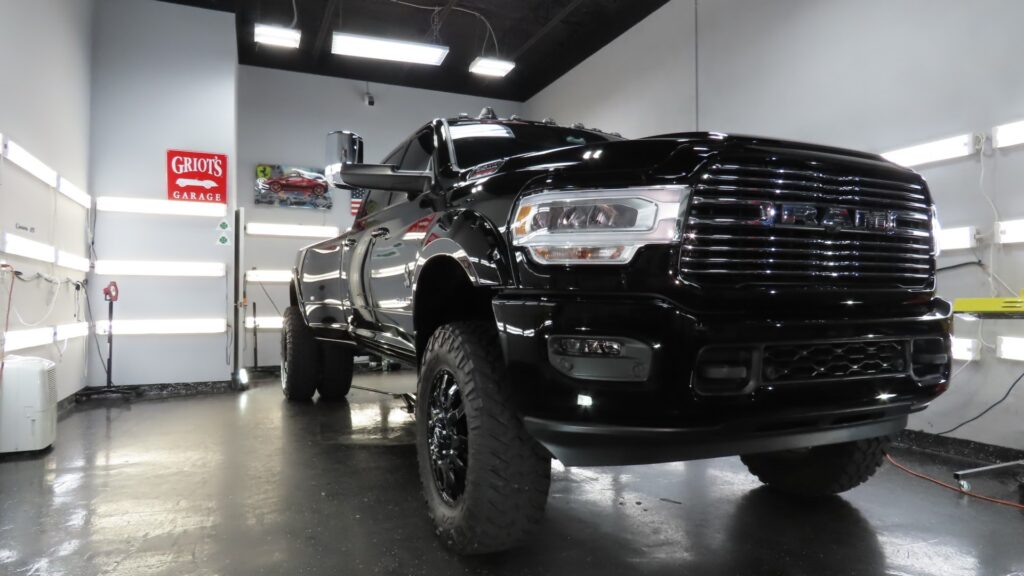 Ceramic Coating
Ceramic coating is a durable and long-lasting layer that protects a vehicle's exterior from damage, UV rays, and environmental contaminants. It repels water and dirt, making cleaning easy, and enhances the paint's gloss and shine for years.
Paint Protection Film (Clear Bra)
Paint Protection Film is a clear film applied to a vehicle's exterior to protect the paint from scratches, rock chips, and other debris. It acts as a barrier between the paint and outside elements and can take the brunt of impacts, keeping the paint looking new.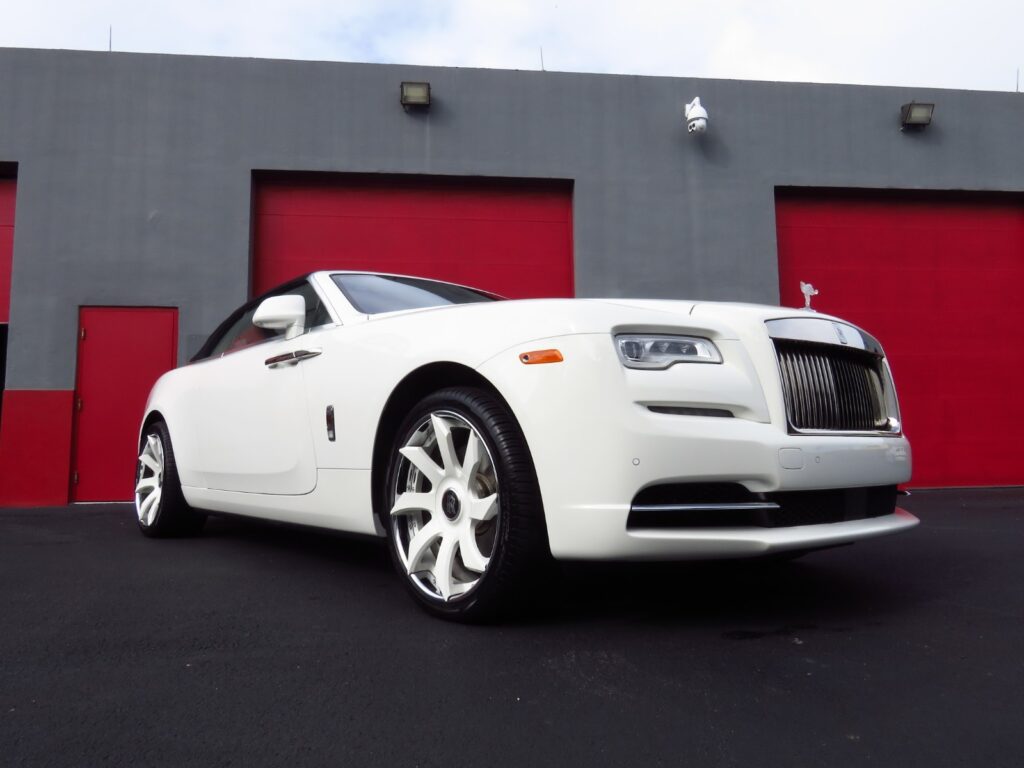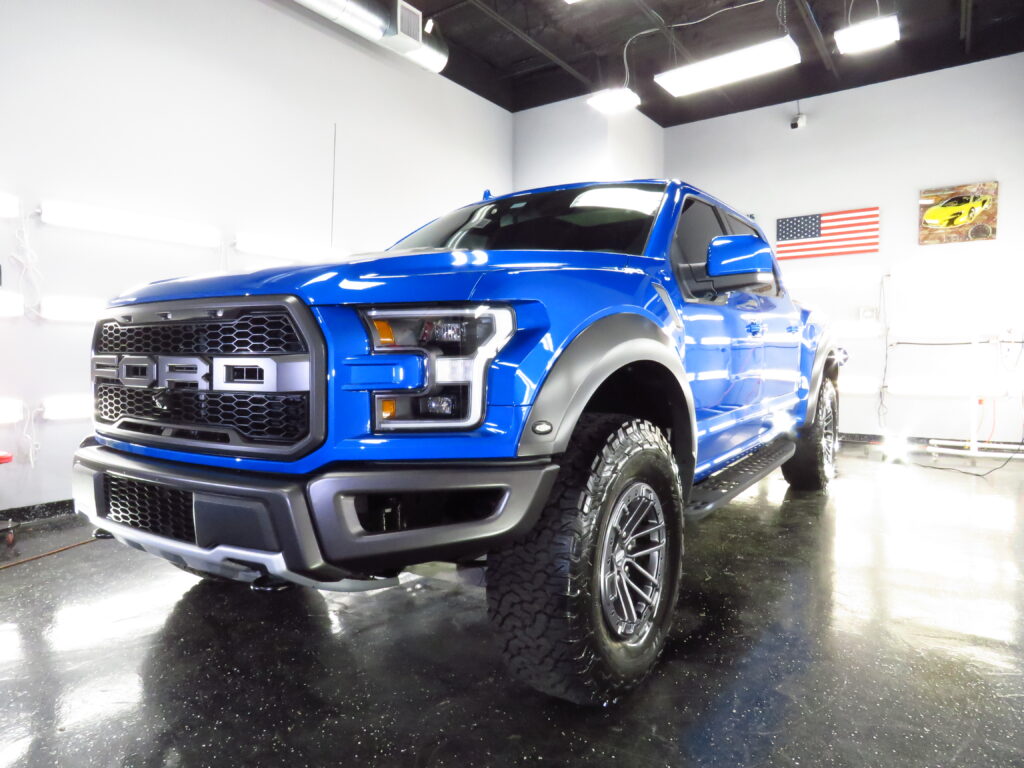 Window Tinting
Experience exceptional window tinting services with our premium ceramic film. Custom-cut for a precise fit, our tints ensure a flawless, bubble-free appearance on your glass.
Check out some of our work!
A collection of our work that shows some of the high profile vehicles that we provide top notch service to daily!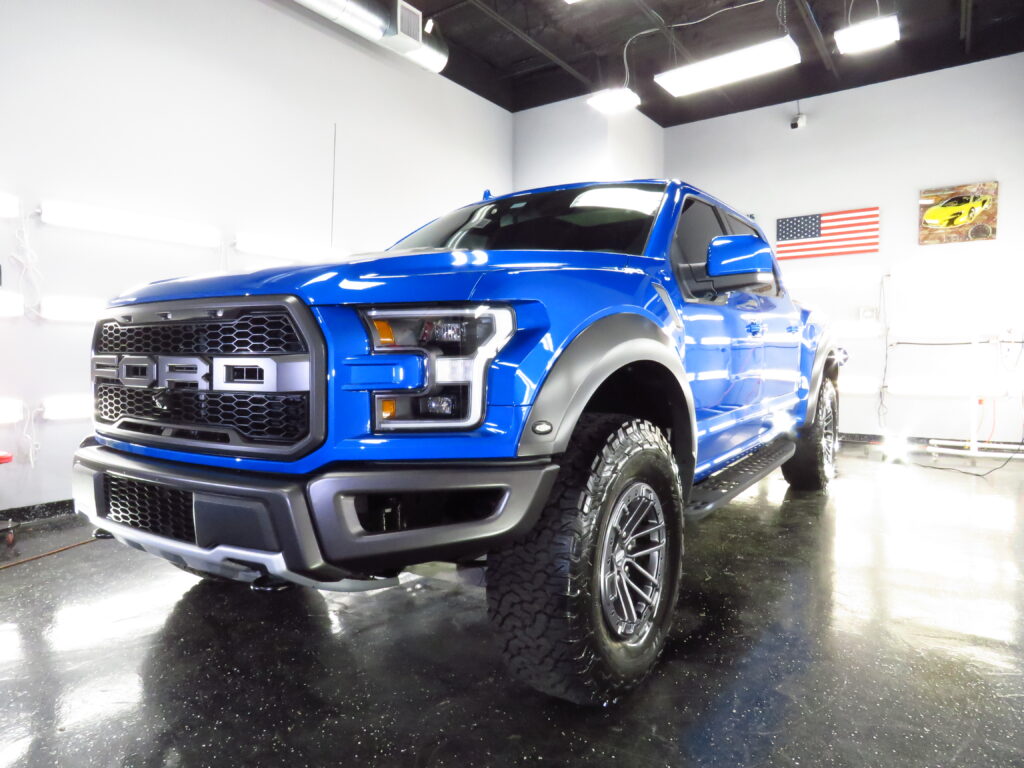 What others say…
I tend to keep my cars for a long period of time so taking good care of them is crucial. Most people can't believe that my current vehicle is 10 years old. When I purchased my new Porsche Macan T I knew I wanted it protected. John was referred to my husband by a satisfied client. After a phone consultation, I drove my car from the dealer straight to John's shop! I didn't think that a new car could look better, but boy was I wrong. I am still smiling every time I look at it! John did the whole car in PPF, ceramic coating, and window tinting. He is extremely knowledgeable and meticulous in his methods of application and extremely professional! I have peace of mind that my car is protected and will look great for a long time! John of Advanced Detailing Sofla is simply THE BEST! You will not be disappointed!
Extremely detail oriented and caring
John completed a full paint correction and PPF application with ceramic coating on my GLS. John delivered the vehicle back on time and in pristine condition. Couldn't have been happier and will be back again with my next vehicle.
David E. Wolff Esq.
2022-11-14
John did a paint correction and PPF on my 1984 911 and really brought out the color. Highly recommend. Great attention to detail.
One of the best companies to take care of any of your exterior needs. They are very professional and meticulous with the work they perform. Trustworthy and one of the best I have ever taken my exotic cars too for detailing, expel and every and all your cars needs. Would highly recommend….. they don't miss any small detail!
I have been very happy to find John's Advanced Detailing of Sofla. On the recommendation of a friend, I had John look at my new '23 Range Rover for paint correction, full ceramic coating and Xpel PPF application. The vehicle arrived from the factory with some obvious swirl marks and haze in certain areas of the paint. After leaving with John for a week the car looks better than at the dealer and the color is more vibrant. If you are looking for a communicative, meticulous professional don't hesitate to visit John.
Phillip Cummings
2022-11-06
BMW M5cs Full PPF, ceramic coating and window tinting. Outstanding!! Highly recommend!
John is the best. Very detailed. My car came out perfect.
Great experience working with John. PPF on the front of my car looks fantastic and I'm excited to do work again with Advanced Detailing in the future.
A Word From The Owner
20 years of experience allows us to provide the BEST service.
From the day that I started as a mobile detailing service, my intention was to deliver work at a higher level of quality than what was being offered by others. My clients quickly found out that i often would decline work if I thought that the conditions weren't right to do certain jobs the correct way.
‍
Today, I continue to operate with the same philosophy. You can also be assured that your vehicle will get my full attention because we only take on one job at a time. From the moment you reach out, you will deal with me personally. From talking to you on the phone, taking in your car, doing the work on your car, and delivering the car back to you. It will all be done by me with the help of my guys. I only offer what I believe are the best products for the job. From the polishes used, the paint protection film, the ceramic coating, the window tint, etc. I stand behind every job that i do.

– John Vanderkuyp


Any Questions ?
Get in touch with us. We're here to help!
Frequently Asked Questions
Any other questions? Please don't hesitate to reach out!
That is depending on the amount of work required. No job will ever be rushed. For a paint correction and ceramic coating job, it will take anywhere from 4-7 days.
We can sometimes get you in within a couple of days and sometimes it may take up to several weeks. Please contact us at (954) 632 1582 so we can discuss.