Paint protection film (PPF) is one of the most effective methods on the market for shielding your car's paint from dings, chipping, and other sorts of damage. However, some car owners have the concern that installing PPF can change how their car looks. So, does paint protection film affect the appearance of your car? In this blog article, by the expert team from Advanced Detailing Sofla in Pompano Beach, Florida, we will explore the answer to these questions and find out whether PPF will alter the appearance of your vehicle's original paintwork.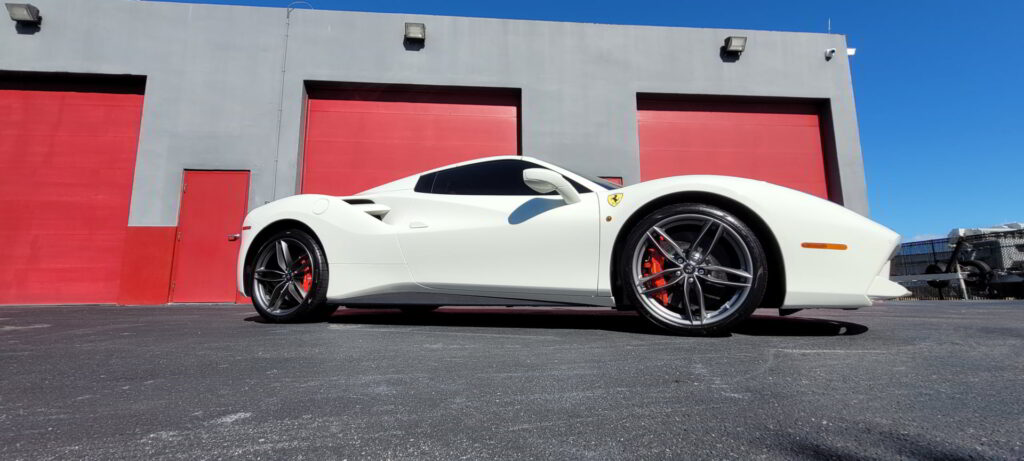 What Is Paint Protection Film?
Paint protection film, sometimes referred to as clear bra, is a polyurethane film which is used to cover a vehicle's painted surfaces to prevent damage. The film has self-healing properties and can fix itself from little dings and scratches, which makes it very popular amongst vehicle owners. PPF is usually 6 to 8 mils thick and can be tailored to fit the contours of your car's surface, including the hood, front bumper, fenders, and mirrors.
Will PPF Alter My Car's Appearance?
The fact that PPF is made to be almost invisible when correctly applied is one of its main advantages. The majority of high-quality films are optically clear, so they won't affect the color or distort the appearance of the paint on your car in any way. PPF is also designed to be glossy, which can actually make your car look even better!
Another thing to consider is that PPF will actually improve your car's appearance in the long term by shielding it from harm. Your car's original paintwork will deteriorate over time due to scratches, chipping, and other sorts of damage, but PPF can help to prevent these problems before they start.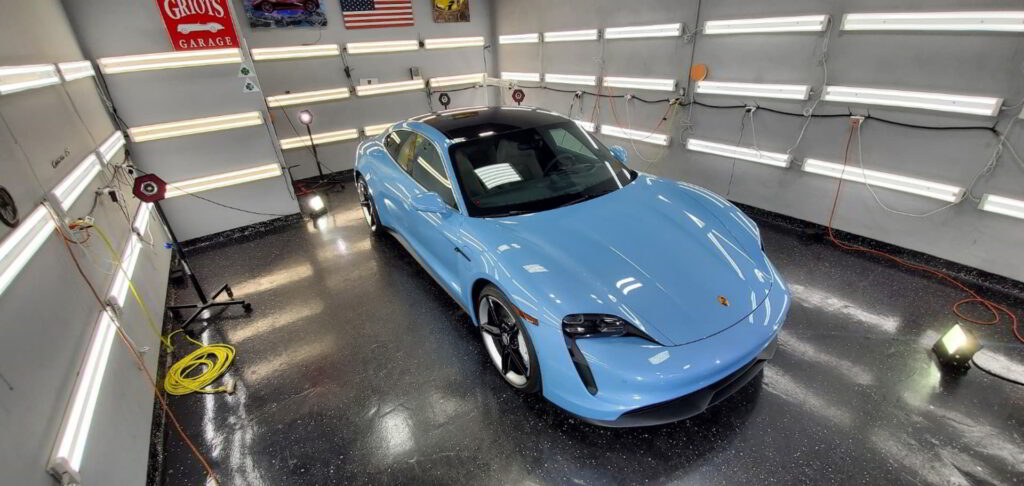 It's also crucial to keep in mind that the installation method and the quality of the PPF being used can both significantly affect how your car looks. The aesthetic of your car may be harmed by visible seams, bubbling, or other flaws caused by using lower-quality films or improper installation. To achieve the best results, it is essential to select a high-quality film and have it applied by a fully trained detailing professional.
What Are The Main Benefits Of Paint Protection Film?
Paint Protection Film has a wide range of benefits for vehicles. Here are some of the main benefits which you should be aware of:
Protection Against Scratches + Chips
PPF shields your car's paint against chips and scratches caused by pebbles, debris, and other sorts of potential road hazards, which is one of its main advantages. Your automobile will look brand new for longer, improving resale value and appearance.
Self Healing Properties
High-quality brands of PPF have self-healing capabilities, allowing them to fix themselves from minor dings and scratches. Thanks to these self-healing qualities, you can keep your car looking good and reduce the need for repairs.
UV Protection
Exposure to UV rays will make your car's paintwork look old, dull and faded. PPF shields your car's paintwork from UV rays, keeping it looking fresh and new for longer.
Glossy Finish
PPF offers a glossy finish that can improve your car's appearance and provide a premium shine. This will make your car more noticeable on the road and maintain its market value.
Easy Maintenance
PPF is simple to maintain, and no special maintenance techniques are required. Since PPF prevents damage and deterioration of the paintwork in the long term, you will save time and money on car maintenance.
Professional Paint Protection Film Services at Advanced Detailing Sofla in Pompano Beach, FL.
Advanced Detailing Sofla in Pompano Beach, Florida, provides top quality paint protection film services. Call our store at (954) 632-1582 to schedule an appointment with one of our PPF specialists, or stop by our location at 720 SW 12th Ave, Pompano Beach, Florida 33069. Make your appointment today and restore that factory shine to your vehicle!