Do you ever feel frustrated by the glare of the sun while you're behind the wheel on a bright and sunny day? Does your car interior start to feel hot, stuffy and overheated during the warm summer months? We all know that feeling. One way to reduce glare caused by the sun is to tint the windows of your vehicle. In addition to protecting your car interior from harmful UV rays, window tint also makes your car look great. This article by Advanced Detailing Sofla in Pompano Beach, Florida, will break down some of the benefits of window tint for your vehicle as well as discuss the various factors contributing to the cost of window tint.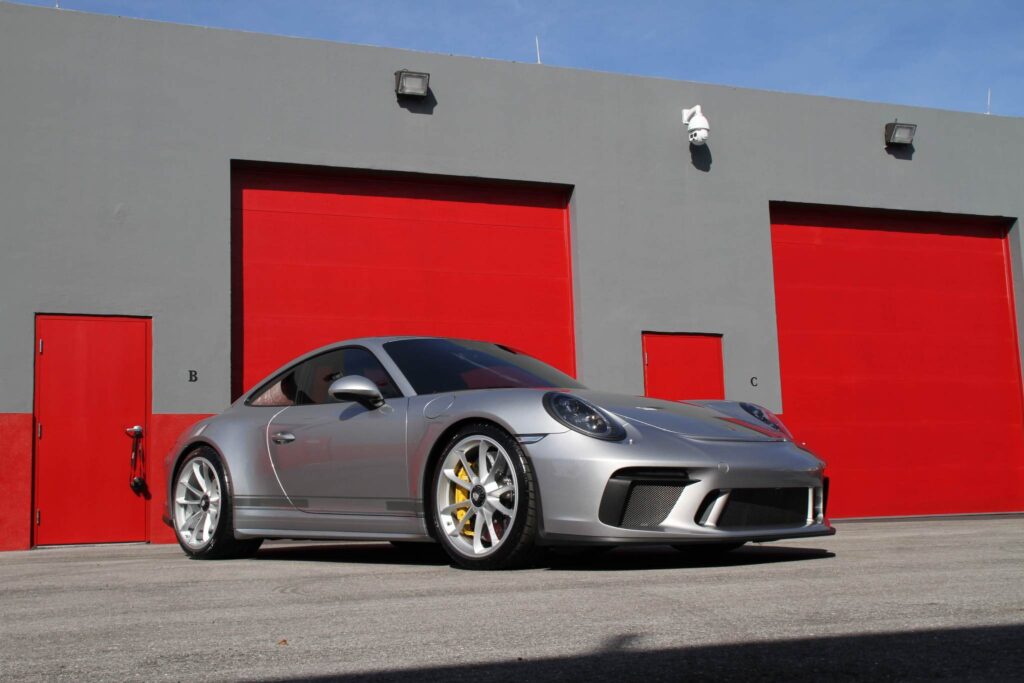 Factors which determine the price range for installing window tint
Number of windows and type of tint
The cost will differ depending on how many windows you want tinted, the kind of tint you choose, and the size of your windows. One of the most critical aspects that determine the cost of window tint is the kind of material that it is made out of and the technology used.
Warranty
Another important factor to take into consideration is the length of the warranty. Some films come with a lifetime warranty, while others have a warranty that is valid for a limited time.
Location and laws
Keep in mind that the rules governing window tinting in your state will also affect the final cost. For instance, certain jurisdictions impose a maximum amount of tint that is legally permitted, which is why you can anticipate that the price will vary depending on the location and its jurisdiction.
The significant advantages that window tint brings to your vehicle.
Reduces fading on the interior
Window tinting protects upholstered fabrics from fading and stains caused by the sun's rays. It also protects the interior's integrity by preventing cracking and warping, extending its lifespan, and improving its appearance, all of which contribute to the overall appeal.
Temperature control
Window tinting can help you in maintaining a temperature at which all your passengers will remain comfortable while using the air conditioning inside the car. Depending on the direction of the sun's angle relative to the car, the amount of solar heat that can be blocked by window tint ranges anywhere from 35 to 65 percent. It is possible to find a temperature for which everyone is at their utmost level of comfort while also minimizing the amount of fuel that is used as a result of excessive air conditioning.
Protection against the sun's ultraviolet rays
Ultraviolet radiation from the sun has been linked to skin aging and furthermore potentially serious health conditions. Window tinting can block as much as 99.9% of this radiation from the sun. Specific amounts of ultraviolet light (both UVA and UVB) will be blocked by the darkest or even lightest window tint. Drivers who spend a lot of time in the car can protect themselves against UV rays and skin damage by having window tint installed.
Protection against shards of broken glass
Window tint is constructed to resist impact, which prevents glass from shattering when it is hit. In the event of a collision, the windows of an automobile are designed to shield its passengers from flying glass fragments. Furthermore, it will be very difficult for criminals to break through the tinted glass to enter your vehicle.
Window tint at Advanced Detailing Sofla in Pompano Beach, FL.
Advanced Detailing Sofla in Pompano Beach, FL, is dedicated to providing customers with high-quality window tinting services. If you're interested in having your windows tinted by professionals, using high-quality materials, contact us as soon as possible to set up an appointment. Our expert team will happily provide advice if you need help deciding which film is best for your vehicle. Our showroom is located at 720 SW 12th Ave, Pompano Beach, FL 33069, and you can reach us at (+1) 954-632-1582 to set up your appointment.