The paint on your car will eventually become less vibrant due to exposure to the sun's UV rays and other contaminants in the surrounding environment. Even though modern vehicles are designed to withstand harsh conditions, this does not mean that they are immune to harm and damage. Paint protection film is a popular choice among car owners who want to preserve the paintwork on their cars, due to its highly protective qualities. You can find out more about the advantages of paint protection film and how long it will last by reading this blog article from the team at Advanced Detailing Sofla.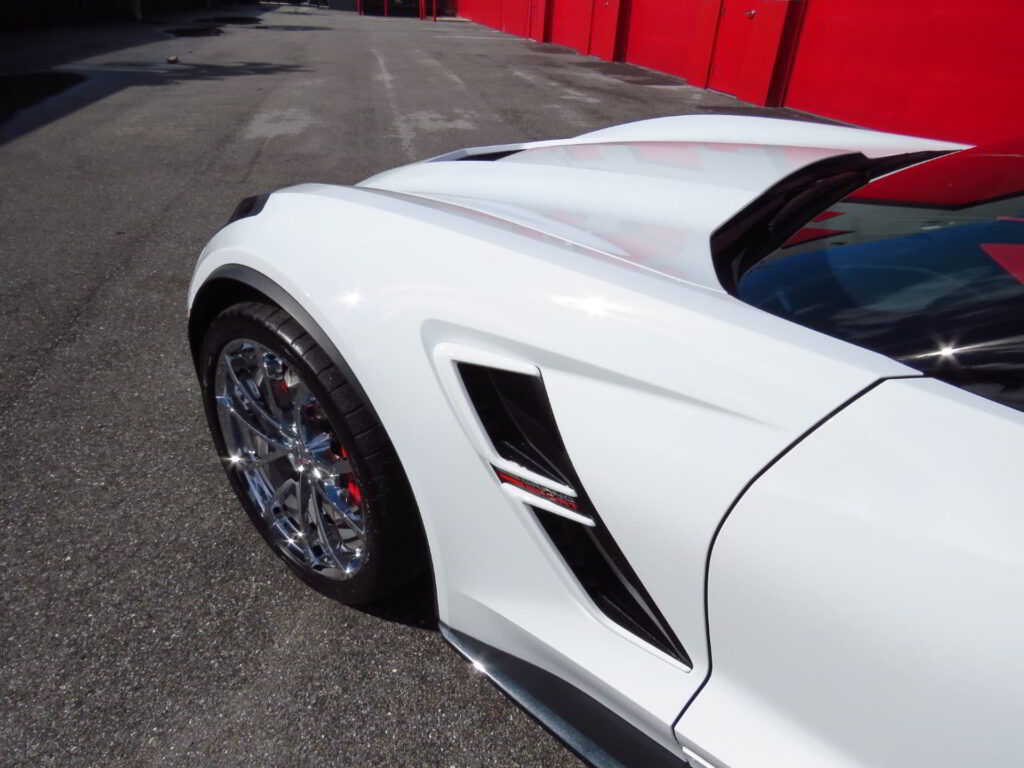 Why should you choose paint protection film?
Prevents potential chemical reactions.
To prevent snow and ice from becoming hazardous, grit and salt are often spread on roads during cold, winter months. The paint on your automobile will deteriorate if it comes into contact with these types of contaminants on the road. They are harmful to your car since they accelerate the deterioration of the paint and promote the growth of rust. Paint Protection Film (PPF) prevents damaging substances from penetrating a vehicle's paint, extending the paint job's life. This means the vehicle will retain its showroom condition for a lot longer.
Self-healing properties
Paint protection films can even repair themselves if they are scratched or otherwise damaged. The film's construction comprises several layers, all of which work together to protect the paint job on the car and repair any small scratches that may occur. This is made possible by a urethane coating that is resistant to scratches caused by everyday wear and tear. In addition, you can remove minor scratches from the exterior of the car by washing them in hot water and then letting the car dry in direct sunshine for some time.
Prevents colors from deteriorating.
Environmental variables such as the sun and forms of precipitation (rain, snow) all contribute to the aging process of your car's paintwork. In addition, exposure to fluctuating light levels throughout the day will cause the paint of a vehicle to fade, due to the sun's UV radiation. PPF provides anti-fading defense thanks to its unique chemical properties.
Damage to a car's paint from dents, swirl marks, rock chips, and road debris can be avoided using paint protection film. With PPF, your car's exterior will be preserved and the paintwork will continue to have a deep, glossy finish.
Paint protection film: How long does it last?
You need to be clear on how long the product will last before you invest in PPF. PPF has a lifetime that may run anywhere from 5 to 7 years. On the other hand, this might vary widely depending on how you drive and maintain the PPF as well as how much wear and tear it is exposed to. After long term exposure to the elements, the self-healing capacities will become less efficient over time.
Paint protection film from Advanced Detailing Sofla will ensure that the finish on your vehicle remains in pristine condition for the longest time possible. Applying PPF to your vehicle will also improve the resale value, so you can demand a higher price if you do decide to sell in the future. You can reach us by dialing the following number (+1) 954-632-1582, or you can come to see us in person at the following address: 720 SW 12th Ave, Pompano Beach, Florida 33069, United States. Schedule your appointment today!